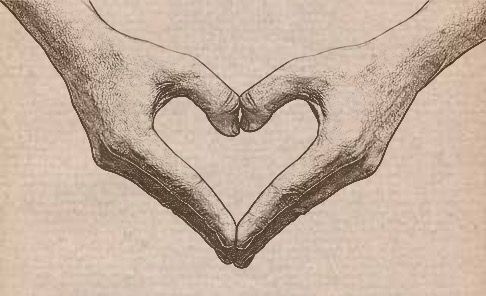 In the current state of the world, it is hard not to consider the reality of violence on a daily basis. We are infiltrated with experiences, stories, news, and images of war, terrorism, gun violence, and cruelty. While the magnitude of these greater issues has become something we are accustomed to discussing with frequency, less often is there conversation or even consideration of the smaller everyday violences that we inflict upon ourselves and others. 
AHIMSA is a Sanskrit word meaning non-violence. In many sects of Eastern philosophy, Ahimsa is inspired by the premise that all living beings have the spark of the divine spiritual energy; therefore, to hurt another being is to hurt oneself. This is true of our actions, words, and thoughts. Anger, aggression, criticism, judgement, gossip, and disrespect link back to pain in our own body and spirit with as much injury as it inflicts upon those to who it was directed. Additionally, pain done unto us by others can calcify in our systems, which can perpetuate the cycle of these mini-violences. 
As artists, harsh criticism of both ourselves and others can be extremely constricting to our emotional and technical growth. For vocalists, this pain shows up more obviously and can cause major issues with expression. These judgements can be ancient or brand new. Learning to recognize their presence and create a practice that neutralizes and releases them will allow you to reach new levels of connectivity and freedom which are truly the heart of any successful creative endeavor. 
Do you experience jealousy and/or resentment of others in your field (or, in general)? 
Are you quick to judge, comment, or critique yourself/others? 
Do you find yourself easily frustrated in the progress of your creativity or career? 
Do you often compare yourself and path to others? 
Remember, we are human beings, which means we are innately fallible. Our judgement and bias is bound to be activated from time to time. However, employing a non-violence practice sets a foundation for catching ourselves in moments of cruelty or harshness, and to remind us that we do indeed have the ability to soften. We can also learn to transform our anger from its stagnant toxic state into a creative tool. The exploration of these emotions serves to be both therapeutic and creatively viable. 
GUIDED MEDITATION
I have included a guided meditation centered around the 3rd Chakra - The Manipura (Navel/Solar Plexus) Chakra. This chakra holds the residue of pain and tension that we have caused unto others. Clearance of this chakra can promote awareness and release of guilt, shame, and unworthiness. 
AUDIO: AHIMSA GUIDED MEDITATION for 3rd Chakra
CHANTS FOR NON-VIOLENCE
ANAHATA CHAKRA (Heart) 
Bring your attention to the 4th Chakra - The Anhata (Heart) Chakra. The heart chakra is a powerful center. A wellspring of love, compassion, and vitality. However, it is also a very vulnerable place and susceptible to injury from pain that we have experienced as the result of others' inconsideration or cruelty. Activating clearance in this area will allow you the freedom of forgiveness and the power of both passion and compassion. 
Each chakra is assigned a one-syllable mantra that allows you to activate your energy with the powerful resonance of that particular part. The sound YAM (yaaaaaahm) is associated with the heart chakra. 
Place your hands at the center of your chest, either in prayer position or pledge of allegiance style (one or both palms flat against chest at heart point). Inhale slowly through the nose and exhale slowly through the nose. The next round, inhale slowly through the nose and exhale through the mouth. Repeat. 
Now, inhale through the nose and vocalize the sound YAM for the duration of your exhale. Repeat for several rounds.
VISHUDDHA CHAKRA (Throat) 
The 5th Chakra - or Vishuddha (Throat) Chakra is responsible for our expression and communication. Check out my detailed article about balancing this Chakra. Purifying this place is essential for vocalists, as it is the hub of how we receive and express information and emotions.
Place the hands as if you were cradling your chin (80s portrait pose!) then slip the hands downs they cover the width of the throat. Inhale slowly through the nose and exhale as if you are fogging up a mirror. Repeat twice. 
Next, inhale through the nose and vocalize the sound HAM (haaaaahm) associated with the throat chakra. Repeat for several rounds. 
LOKAH SAMASTAH SUKHINO BHAVANTU
Lokah Samastah Sukhino Bhavantu is a Sanskrit mantra which means: 
"May all beings everywhere be happy and free, and may the thoughts, words, and actions of my own life contribute in some way to that happiness and to that freedom for all."
Repetition of this chant evokes both inner and outer peace, solidifies gratitude, presence, and compassion all in one. You can chant three times through, as in the example. Or, set a timer for 1-2 minutes and chant for the duration. Sit in silence following the chant and saturate yourself with presence and oneness. 
AUDIO EXAMPLE 3 - "LOKAH SAMASTAH SUKHINO BHAVANTU"
FOR MORE INFORMATION ABOUT LESSONS WITH ABBY, visit: 
http://www.abbyahmad.com/vocal-coaching